B2B Jigsaw — Curation
September 23, 2016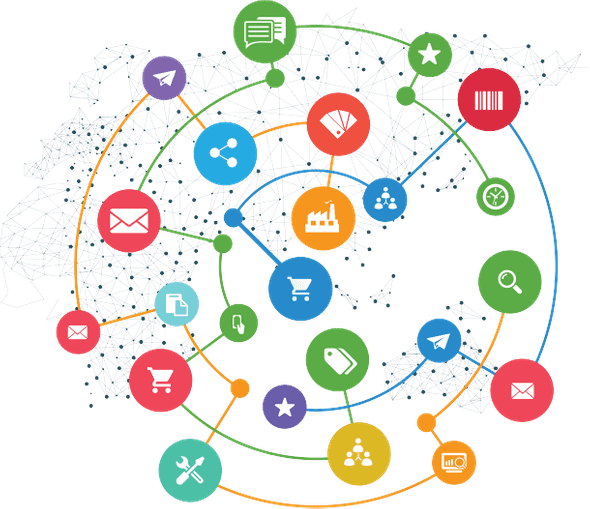 Five Medica and four Arab Health exhibitions later, I finally got around to organizing the four hundred odd product brochures and contact details collected from those visits.
Medica Dusseldorf — The world's largest and Arab Health Dubai- Asia's largest medical trade fair, held annually, provides us with an amazing platform to discover new products and technologies related to health care. It lets us get a feel of which way the wind is blowing with regards to emerging trends & therapies.
Assessing new products from your own partners as well as from competition, discovering new companies in various allied and emerging therapies, engaging with manufacturers, other distributors from across the world is an invaluable experience. Connecting the requirements of your customers with the products and technologies on display at these shows has helped us build an envious portfolio of brands and products at Naik Meditechs.
Out of sight, out of mind
The problem is, that most of the work done by the visitor during the exhibitions and information gathered by means of search, e-mails, brochures, CDs, demos and, meetings — which is not immediately relevant, is lost.
Compare this to the job of a purchase manager, biomedical engineer or a doctor in a hospital who meets hundreds of representatives of various medical device companies each promoting a different product / therapy or technology. All those visiting cards, brochures, CDs, demos and technical write ups are lost because organizing the information and re-using it at the time of need is difficult and borders close to impossible.
Companies through the frequency of visit, past experience of the user with the product, being present at the right place at the right time are able to maintain product recall at time of purchase. The biggest value addition by the purchase / biomedical department is selecting the the right product for the requirement. In medical device industry this is far more important that price. Unfortunately, despite the internet, product selection is limited to a very small pool of manufacturers or local distributors.
In the online scenario too, how many times have you come across an interesting product on a marketplace and are unable to get to the manufacturer or get additional information at a later stage when you really need the product because the product has been taken off the marketplace?
Marketplaces of today are designed for instant transactions — the user interface, the processes, the interaction flow are all designed to make you click the "Add to Card" or "Check Out" button and complete the transaction. The longer you spend on deciding, the lesser the probability of you making the purchase.
Discover, process and curate
Why can't search on a marketplace be for information, for a purchase requirement that may come up a few months or even years for now? Why can't we keep a track of the changes in the product which we find interesting now, so that we are well informed about at the time of purchase at a later stage? Why is it not possible to compare between products, engage with the manufacturer or distributor and make an informed decision? Why is it impossible to organize search outcomes based on various requirements / projects you are working on right now?
Why is there no mechanism to organize the time you have spent on a marketplace — be it search or its outcome in terms of products, companies, distributors, contacts and the resulting interactions of enquiries, messages. Later on build on this to launch an e-tender, place an order, make a payment and track your delivery?
Curation — Ability to organize & manage your online activity is a fundamental feature of Doctor's Bazaar — The world's first online medical device marketplace.
Doctors Bazaar is an Enterprise platform for Medical Devices which performs Networking, Interaction and Marketplace functions. It aims to connect thousands of Medical Device Companies with millions of Hospitals, Clinics and Doctors around the world. Improving product discovery, product — therapy fit, global procurement and servicing solutions for Medical Devices. Check out the site at https://doctorsbazaar.com/
---
Doctor's Bazaar blog featuring announcements, updates and industry insights