B2B Jigsaw — Search
September 23, 2016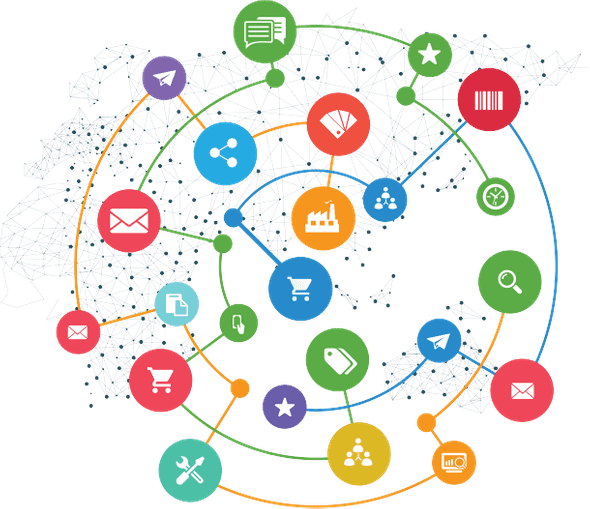 Search — A problem which becomes more complex, the more you try to solve it.
I recollect reading the quote of Mr. Li Ka Shing, Hong Kong's richest man when he first discovered the potential of computers and information technology.
"Information and communications technology unlocks the value of time, allowing and enabling multi-tasking, multi-channels, multi-this and multi-that. We are approaching a new age of synthesis. Knowledge cannot be merely a degree or a skill… it demands a broader vision, capabilities in critical thinking and logical deduction without which we cannot have constructive progress."
Imagine the multi-dimensional value which Mr. Li Ka Shing could imagine being unlocked by his firm using the power of IT.
But then for visionaries, the present is a problem to solve for a better future. A problem which we thought Google solved, still remains a problem because Google simply opened up a new realm of possibilities and with Doctor's Bazaar, we are trying to push this envelope even further.
Finding the needle in the haystack
So what's wrong with Google in the context of medical devices? For Google search to be effective, the question you ask Google has to be definite. You will have to start with a specification, or a product category or a brand or a model for you to then evaluate various options. You will then need to instantly engage with the representatives or distributors to clarify your queries on the products / technology before you even decide to make a purchase. This is not possible via google right now, because the pool of information available is not segmented and categorized and search happens over a much wider context and content.
So if a biomedical engineer or a doctor needs to know what items he needs for equipping his new ophthalmology clinic, you simply cannot get the entire list, various options of brands and models, their pricing, comparison with other brands at one click.
Even if you do get a relevant search result, there are many barriers till the information obtained is used for tangible action.
What we do at doctor's bazaar by restricting the marketplace to medical devices, issuing licenses to companies rather than individuals after proper validation and also restricting all interactions after sign-in, is that we narrow down the search content and context down to the level of relevance.
Our patent pending tools of dynamic attribute generation, peer reference tagging and profile signature makes search results more relevant and allows users to compare amongst the search results and arrive at an action outcomes.
Search and ensuring search results lead to a action outcome is one area where Doctor's Bazaar will continue to invest and innovate. Reducing the barriers from the time you need the feel to search to the tangible action outcome based on search is the area where innovation is required.
Doctors Bazaar is an Enterprise platform for Medical Devices which performs Networking, Interaction and Marketplace functions. It aims to connect thousands of Medical Device Companies with millions of Hospitals, Clinics and Doctors around the world. Improving product discovery, product — therapy fit, global procurement and servicing solutions for Medical Devices. Check out the site at https://doctorsbazaar.com/
---
Doctor's Bazaar blog featuring announcements, updates and industry insights