Biomedical Asset Management 101
December 28, 2018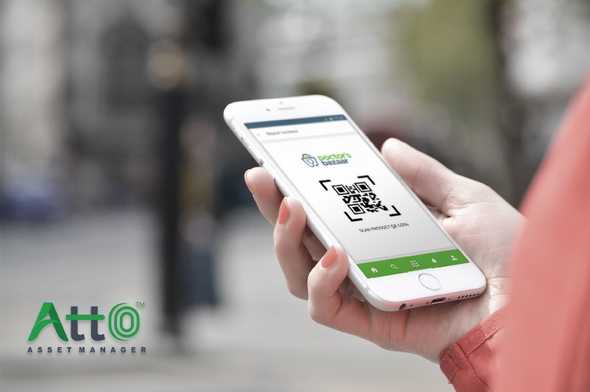 Historical information of biomedical assets including their maintenance / service history, costs, incident reports and utilization provides a treasure trove of strategic inputs to the hospital management.
They greatly assist in budget allocation based on equipment availability and utilization, selection of models / vendors during next round of purchase, deploy maintenance and calibration schedules, decide which category of devices needs to be given out for AMC / CMC and which ones need to be maintained by in-house teams, fulfill training deficiencies as well as ensure that inventory on the books matches with inventory on the ground.
We launched the Doctor's Bazaar AssetManager application in November 2017. With over 100+ deployments and over 600 more in pipeline, we sure learnt a lot in terms of ensuring that the application does not end up unused and a lot of credit goes to the way the software was designed as well as the way the application was implemented across hospitals and greatly aided in NABH approval processes and certification.
Here are some of the learnings we picked up on the way-
Bad processes result in parallel processes
For most hospitals actionable information is a far fetched dream. They have data but no actionable information. The reason for this is lack of a clear and a user friendly process to manage assets which results in lack of accountability. Great processes generate actionable information.
Asset management modules of existing HIS systems are more of a burden than a tool, with compliance requiring significant manual intervention and data entry at every stage of the process. This often leads to a huge deviation between system data and actual data and hospitals revert to an excel / paper based system to manage their assets. This parallel system of processes and procedures conflict with system processes and data.
Processes need to be designed keeping in mind the user behaviour. AssetManager from Doctor's Bazaar was designed to aid and mimic user behavior. The form factor (Mobile / PC based) and the respective tasks that could be performed using them were also fixed. This ensured minimal / no barriers for communication and data capture at every stage of the process.
Fix Responsibility and Accountability. Ensure transparency.
User personas were mapped — user departments actually using the device, biomedical teams responsible for day to day maintenance of the devices and the head of biomedical department — the roles, responsibilities and the processes were clearly demarcated with no overlaps.
Push-notifications via email / news-feed and mobile app ensured that the entire chain of personnel in the hospital were in loop and updated in a transparent manner in connection to the status of their device. This ensured transparency and adoption of this tool by the user department for asset identification and incident reporting greatly increased.
Secured access via mobile apps also contributed to very high adoption rates among the user departments as it lead to ease of performing tasks using the application.
Digitize — assets, processes and documentation
One of the major concerns was Asset Identifications. While most HIS systems has an asset level ID, physical tagging of these assets were usually not enforced. Calibration companies, service companies too had their own asset tracking IDs. Identification of an asset by the user department for raising incidents, identify assets which had been allocated to them during audits, pinning down responsibility due to equipment mishandling or physical damage was a major concern area.
Assets were tagged with QR code printed labels. Those assets which could not be tagged via labels can either have IDs etched on to them. Alternatively containers / locations of these assets were tagged. This ensured traceability and easy identification mechanism via the mobile app which had a QR code scanner. Incident creation / updation / closing, asset identification, asset transfer etc could simply be initiated by scanning the QR code eliminating errors and making the processes very simple.
The entire gamut of processes associated with maintenance and service notifications , their escalation and updation, assignment of tasks to team members, pushing notifications to OEMs / service providers, management of spares, consumables and accessories were digitized.
A common thread for each task ensured visibility of its status. A time based audit trail was also created for processes like shifting of assets across departments, out-gate pass tracking, standby equipment tracking and service status.
Communication threads for each activity with suppliers and service providers ensured common medium for communication, transparency, faster resolution and easy documentation uploads. Installation reports, AMC / CMC contracts, PM / Calibration reports, service reports could now be uploaded via these threads. This resulted in a very high documentation compliance and made the entire process paperless.
Create processes to bridge Offline — Online Gaps
Deviations often arise because processes are not usually defined and enforced at the interface of offline and online. Listed below are the most common ones
New asset creation
New Assets have to be entered into the asset management application, tagged and then allocated to the department. This has to be strictly enforced or else you will have a deviation between the system data and actual asset spread over a period of time. Implementing the process ensured zero deviation.
Deletion of old assets
Old and non-functional assets have to be tagged as such and made inactive from the active asset list. Very often we have seen a huge deviation in the asset list because of failure to do so. This has a huge impact on the financial sheets in terms of asset valuation, depreciation and budgeting.
Department change tracking
When an asset is shifted from one department to another, this change is captured online and an audit trail is maintained for the same. This fixes responsibility and ownership. Physical shifting happens only after the change is documented on the asset manager application.
Out-Gate pass management
Assets are some times taken out of premises for repair / maintenance or given loan to other branches and hospitals. This must be properly documented and an audit trail needs to be maintained for this.
Service Logs 
Preventive Maintenance, Calibration, Installation are some of of the activities which must be captured and logs need to be maintained for the same. Labeling of the asset post PM / calibration is mandatory as per guidelines. The application captures these processes including the labeling to ensure compliance and documentation.
Networking & interaction is key
Doctor's Bazaar platform and all connected applications are based on strong social media tools which facilitate easy networking and interactions amongst its users while protecting the privacy. This allows for faster communications, deeper content and context based engagement and early resolutions. These tools make our Asset Manager applications a very potent tool in not just managing assets but also allow for collaboration between departments of a hospital as well as suppliers and service providers to make asset management effective.
AssetManager is a hospital asset management application within the platform. To know more about the Asset Manager please check our website or email contactus@doctorsbazaar.com
---
Doctor's Bazaar blog featuring announcements, updates and industry insights