Not just a marketplace
December 22, 2016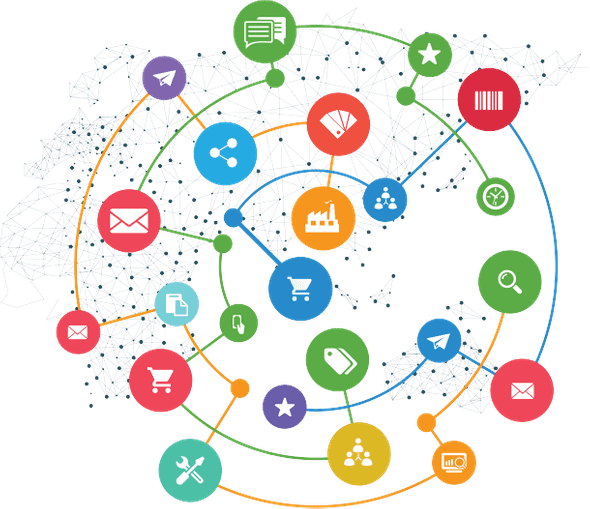 The moment we mention that we are a marketplace, we get a know-it-all grin from our prospective customers. The follow up question is— how is doctorsbazaar.com different from flipkarts or amazons of the world? Is it an amazon / flipkart for Medical Devices?
Once, we completed a presentation of Doctor's Bazaar to a leading Medical device company. The response was, " You are describing it wrong, you should call it an enterprise platform or something. This is what we have been looking for and you have all that we need". We were obviously thrilled, but it also got us thinking.
Lot of the companies and distributors in the B2B space get approached by upcoming B2B marketplaces to list their products. For a seller its a new channel and doesn't cost him anything to be on the platform. If at all, any additional sale is a bonus. But none of them perceive the platform to be a game-changer. Why?
In B2C segment, online platforms play a huge role in bridging the last mile reach of brands, offer analytics, instant impact and reactions to offers and promotions with almost no gaps in generating brand awareness, communication and experience. Which is why marketing budgets are being focused on online channels more and more. Companies like Mi, which only have online presence, have shown that it is possible to realize huge volumes and compete neck to neck with brands having both online and offline presence. The impact of online marketplaces on the B2C segment will only grow bigger and traditional retail / distribution / sales and marketing models will feel increasing heat in years to come.
But in the context of B2B, every company has an established sales channel generating a significant proportion of business. The customer / market visibility is high. The push factor plays a significant role and impact of business cycles normally takes a quarter or two to be felt on the top. The roles played by channel partners are more than just logistics and channel financing. Technical sales and support, installation, demonstration are all roles which they are required to play. Going online, while bringing in the bonus orders from under-served markets / customers also has the risk of alienating the existing offline channels. Even companies with an online / offline strategy in B2C segment routinely experience channel conflicts. Stock write-offs and deep channel discounting has become a norm to pacify the offline channels, all at a huge impact on the bottom lines.
The existing B2B platforms are simply not structured to accommodate traditional sales and distribution structures. Unless this issue is addressed and the platform offers a truly omni-channel experience, the benefits of search, product comparison, better engagement, analytics etc offered by the online medium to sellers and buyers alike will never materialize since most of the companies will shy away to avoid channel conflicts.
Another challenge faced by B2B companies is the ability of marketplaces to address the issues of technical complexity even within a category. For eg. a blood pressure monitor in a hospital with same specification can vary from $10 to $ 2500. The specifications being max pressure measured, accuracy and graduation. But application areas, the usage conditions, the durability, the accuracy over a period of time, validations and certifications are a factor for this price difference. In the offline mode, you would have a sales man detailing the technical differences and suggesting the right product fit. In online, this is simply not possible and buyer has to make this decision on his own. The engagement with the manufacturer / distributor prior to purchase is missing.
At doctorsbazaar.com, we allowed companies to incorporate their offline sales and distribution structure on the platform. We put networking and interactions before transactions. We refined search, product curation and analytics to suit the real time needs of the users. Which is why, we are seeing acceptance for the platform from sub $ 1 million medical device companies to multi-billion dollar multi-national corporations, from small clinics to 1000+ bedded super-specialty hospitals. We had to re-invent the B2B platform.
We are right now in the process of on-boarding over 150 medical device companies 600 hospitals and clinics. We are hoping this would evolve to a platform covering over 2500 Medical Device manufacturers and over 10,000 hospitals and clinics by March 2018.
Atto Market — the B2B platform on which Doctor's Bazaar is setup has the potential to be a game-changer in other industries as well.
Doctors Bazaar is an Enterprise platform for Medical Devices which performs Networking, Interaction and Marketplace functions. It aims to connect thousands of Medical Device Companies with millions of Hospitals, Clinics and Doctors around the world. Improving product discovery, product — therapy fit, global procurement and servicing solutions for Medical Devices. Try out the site at https://doctorsbazaar.com/
---
Doctor's Bazaar blog featuring announcements, updates and industry insights