Re-imagining Marketplaces
August 21, 2016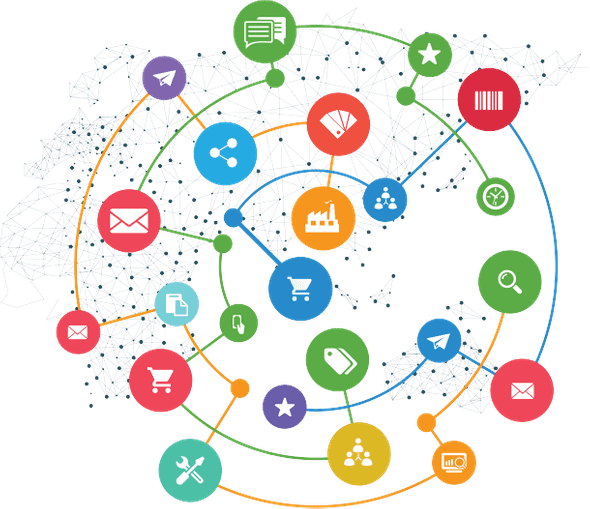 When we started the work on the Atto Marketplace — The new platform, which would host our medical device marketplace — Doctor's Bazaar, we were faced with a lot of challenges -
Old wine in a new bottle will not work
The few names which pop up when we mention a market place are e-bay, amazon, alibaba, flipkart and snapdeal. They have enjoyed a lot of success in India and abroad. They established a standard of how marketplaces should be — in terms of Seller / Buyer — Marketplace interactions, form factor, look and feel, order process, payment process and shipment flow. Many companies offer marketplace platforms as SaaS.
It would have been easier for us to simply launch Doctor's Bazaar on any one of these ready to deploy marketplaces, invested insane amount of money on marketing and seller / buyer acquisition, ensure hits, incentivize sales by lucrative discounts — all by burning cash to create the 'brand' and then wait for the next round of valuations and investment to flow in. Then, we would focus on unit economics and positive cash flows. This was the formula suggested by the VCs / Angels we met.
Most of the B2B marketplaces are nothing but B2C posing as B2B marketplaces. The role which the marketplace owner / curator plays has become more critical in terms of buyer / seller curation. Some players expect margins of 12–15% on the sale closed on their platforms while some demand that the invoice be done to the marketplace owner at 15–20% discount and they would in turn invoice it to the end customer completely removing the identity of the seller.
In the long run they would identify the products and brands that are in demand in the marketplace and launch their own private labels / tie up with manufacturers to sell directly on the marketplace becoming the ultimate 'middle man'.
These probably would work in industries / product categories which are commoditized. Stationary items, disposables, machine tools, electrical equipment, construction materials, chemicals, storage and low tech material handling equipment, FMCG marketplaces that sell directly to licensed outlets, are some of the areas where the B2B marketplaces have started to bloom, because they follow the same structure as a B2C marketplaces, except, the buyers are also now curated and validated. We are yet to see any honest traction in these marketplaces.
B2B is the most challenging business to try and disrupt. Relationships and network structures exist for a reason. It would be impossible for any company to be the ultimate middleman or to disrupt existing relationships and network structures — Internal or external to an organization. An alternate channel is not the answer.
The price and shipping speed which were the key value proposition to a buyer in B2C environment alone will not be the tipping point to succeed. Especially in industries which involve complex products and require high skilled technical sales force and distribution networks to respond to customer queries, to educate the customer on product — need fit (even at the cost of not recommending your product), being there for installation, end user training and for after-sales service.
Re-imagining Marketplaces
We decided to start from scratch, re-imagining the role a marketplace would play in a B2B environment — especially Medical Devices, understanding various components that make up a marketplace and re-inventing them to provide a 10X improvement in user experience.
The online platform has become a great enabler for all actors in the industry — drastically improving the ability to network, interact, transact amongst each other, whilst on-boarding the existing relationships and networks structures on the platform.
The response has been very encouraging… We hope to go ahead with full fledged launch at Medica — Dusseldorf in November 2016.
Doctors Bazaar is an Enterprise platform for Medical Devices which performs Networking, Interaction and Marketplace functions. It aims to connect thousands of Medical Device Companies with millions of Hospitals, Clinics and Doctors around the world. Improving product discovery, product — therapy fit, global procurement and servicing solutions for Medical Devices. Check out the site at https://doctorsbazaar.com/
---
Doctor's Bazaar blog featuring announcements, updates and industry insights