B2B Jigsaw — Engagement
August 21, 2016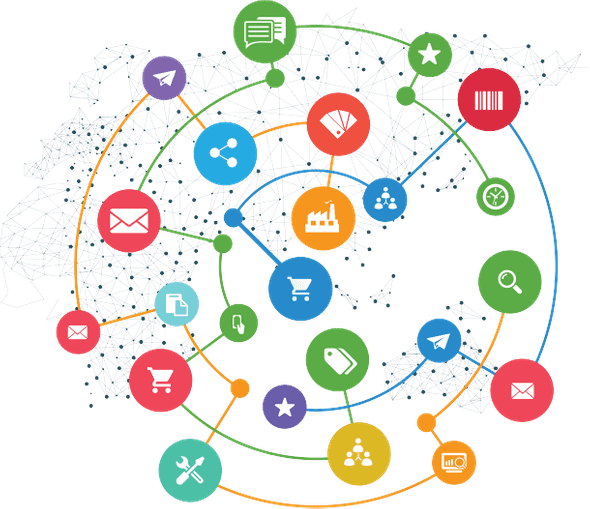 As a medical device dealer we eagerly await Medicall — The annual medical fair held in Chennai in the first week of August. We have been participating in Medicall for the last 6 years and will continue to do so in the coming years as well.
Its a wonderful platform for us to engage with our customers from the nook and corner of our operating territory — South India. Its a time to meet face-to face with our regular customers, to listen to their queries, complaints, new requirements etc.
Since we exhibit our entire portfolio in Medicall, it greatly helps us in establishing the portfolio recall in the minds of the customer. The fact the customer has come to the exhibition with a mind to see new products and technologies and intention to make a purchase, makes Medicall the single biggest contributor to our annual sales.
We get approx 1500 plus visitors to our stall and significant number of brochures, technical papers and demonstrations are given to the visitors during those three days. The visitors book keeps us busy for the next 6 months — chasing those leads, enquiries, additional product information requests, demo requests and orders.
Hot Leads Turn Cold Quickly
Post Medicall follow up is a different experience all together. The quantum of enquiries generated makes it impossible for us to attend to each enquiry immediately.
We have a sales team whose main task is to remain engaged with the customer. However, the time to meet each individual customer is limited and the frequency of each visit is carefully balanced by the potential of each customer, the urgency of their requirement and origin of the lead vs. avoid being painted as too desperate for the opportunity.
The bigger your product portfolio, the more difficult the task of ensuring customer re-call for each and every product that you have in your portfolio. Hence its important for the distributor / manufacture to curate their product portfolio according to certain themes / therapy verticals.
The effect of Medicall starts tapering off within 4–8 weeks. All the brochures, technical documents, mailers, quotes are lost in the visitor's files / mail boxes / visiting card folders. Demonstrations are forgotten and roughly 5% of the 1500 odd enquiries ultimately get converted to sale.
We have customers comeback to us informing that they had 'forgotten' that we had a product that fitted their need, forgotten our contact details or waiting till the next Medicall to place an order since they did not remember the exact product / manufacturer name / distributor details.
Companies that have a vast product portfolio face the problem of doing justice to the entire range of products especially when these products have a common customer. The debate between offering just one interface to a customer vs. multiple interfaces each representing a product stream to a customer rages on.
Trust in the marketplace
We sell on marketplaces too. Recently, we got an order for a stethoscope through one of the marketplaces. It turns out, the doctor who ordered the stethoscope lived 200 meters from our office. He was searching online for a stethoscope. He had forgotten that we sell Riester branded stethoscopes and ordered a Riester stethoscope on the marketplace not knowing that the supply would be done by us. He somehow got second thoughts and cancelled the order. By that time, the courier had already picked up the item. (We have no option to personally deliver the item ordered via marketplace. The marketplace just provides with us the address of delivery and the name of the contact person. There is no other way of engaging with the customer via mail or phone).
We knew the customer and we decided to meet up and enquire as to why the order was cancelled. The customer informed us that since he did not know who the actual seller on the marketplace was and could not be in touch with the seller to clarify certain product related queries, he had chosen to cancel the order.
He ultimately asked us to invoice and deliver the product to him since we were able to explain about the product in detail. We were lucky this time. We will never know how many such opportunities have been lost to competition or how many such opportunities belonging to the competition has come to us.
Nurturing trust by leveraging networks
The key reason why we keep coming back to Medicall or for that matter why thousands of companies keep exhibiting their products / services at various trade shows is to keep the engagement going with their customers. Your sales force size, CRM, SEO strategies, mailers simply cannot maintain that engagement because you can never be sure of being there when they need that particular product or service.
Unfortunately no tool exists which can help companies / distributors remain engaged with their customers. Nothing which accelerates outreach for a new product launch or recall, for service instructions or product updates. Nothing which can replace cold-calling your customers (which takes up a significant amount of time and resources) with responding to their active requirements
We aim to change this with Doctor's Bazaar — the world's first online medical device marketplace. Engagement will be one of the pillars of this marketplace. We assure you — it will be a game changer.
Doctors Bazaar is an Enterprise platform for Medical Devices which performs Networking, Interaction and Marketplace functions. It aims to connect thousands of Medical Device Companies with millions of Hospitals, Clinics and Doctors around the world. Improving product discovery, product — therapy fit, global procurement and servicing solutions for Medical Devices. Try out the site at https://doctorsbazaar.com/
---
Doctor's Bazaar blog featuring announcements, updates and industry insights